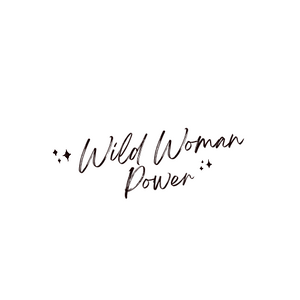 As we evolve over the years, you may have noticed a femme-focused vibe happening organically at The Reps Studio. 
This has opened my eyes to introducing more space for women to connect, grow, share and experience things, some women, to get out of comfort zones! 
Alison had been empowering women to be more, since 2013 through the fitness industry. Always encouraging mind, body and spiritual growth. 
In 2021, Alison got certified in Woman Empowerment Coaching and Spiritual Life Coaching while amidst lockdowns. This brought Alison to Peru for Yoga and Meditation Studies in June - July 2022. 
The woman is diverse and so should the conversations be. 
Of recent, we have made space on the Reps weekday-evening calendar, to offer this unique women-only program for women to connect.
Each week we will have a different topic of interest, exploring your more feminine devine and primal side. 
Join us and celebrate all of the wonderful things we have to offer and explore, while getting out of your comfort zone.... OR maybe you'll be in your comfort zone! 
Week #1 - Breathework & Meditation.
What is breathework? 
Why is breathe so important for health & vitality of mind, body & soul.
What are the differences between breathing techniques? Etc... 
What is Meditation? How can meditation be used for stress & anxiety? What forms of meditation are there? How can just a few minutes a day of breathework or meditation change your life? *Crystal Singing Bowls Sound Bath included.
Week #2 - Taboo Topics.
Everything we want to talk about, but don't! 😎 But will. 
Week #3 - Goals girls! Passions and Dreams.
What do you want? What do you desire to do, to accomplish? What makes your heart sing? What steps are you taking to get there? A deeper look into empowering ones self to pursue passions. Journal needed. 
Week #4 - Exploring Energy.
It's everywhere. It expands. It's extremely diverse. It's a fantastic conversation piece.
Bring your rocks, crystal's and journals. If you've got none, that's ok. You will all go home with one! A Tarot reading included.
This four week women's wellness session, based on weekly circles, will be offered once a week on Thursdays.
*Organic Tea & snacks are included. 
When:
Every Thursday from March 9th - March 30th, 2023, 7pm - 8:30pm. 
Where:
1012 Notre Dame Street, Embrun in the privacy of the Reps With Alison Studio. 
 Special fee of $85 if you commit to 4 sessions.