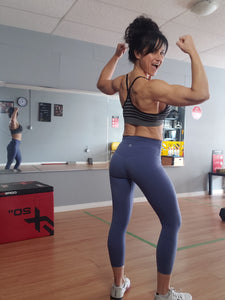 NEW!!!  NOW we are offering a DROP-IN TRAINING SESSION where you get to train with the Trainer in a small GROUP SETTING! 
Have you ever wanted to do Personal Training but price point is out of your budget? 
Maybe you want to do Group Weight Training in a small setting but can not commit to a membership? 
WELL NOW you can have the best of both worlds. 
Training with the trainer will allow YOU full access to ALL equipment and with a PROGRAM unique to your goals. 
NO LONG TERM COMMITMENT NEEDED.
*Offered on select times / days ONLY!
MAXIMUM 5 drop-ins permitted!
MUST REGISTER at least ONE hour BEFORE CLASS!