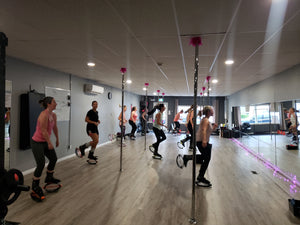 Program Length
One (1) class per week for (8) Weeks.
Class Days and Times
Tuesdays 5 p.m. - 5:50 p.m. (October 31st - Dec 19th, 2023) 
*PLEASE NOTE THAT CLASSES ARE LIMITED!

Class Location
Reps With Alison Fitness Studio, 1012 Notre Dame Street, Embrun.
Please Note:
For clients who are choosing the boot rental option, please ensure your foot size and weight are accurate. These affect which boots and resistance bands we provide to you. 
We will weigh you in prior to class to ensure that you have the correctly fitted boot.