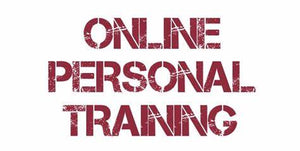 Virtual personal training can be a great alternative to online group fitness classes. Group fitness has been one of the fastest growing trends in the health & fitness industry. However group fitness classes are not for everyone! Some people prefer the privacy of a one on one with a personal trainer.
I am NOW offering private one on one training online via Zoom. These 30 minute personal sessions will entail a full-body workout with nutritional advice giving you the tools to keep motivated and moving forward during home isolation and after.
Accountability weigh-ins and measurements are included yet optional. Remember measurements of progression are MORE than just the numbers on the scale. 
Together we can get YOU to your BEST SELF!!
Alison will be in contact to schedule session(s) upon registration.